THE INTERNATIONAL FACADE
Team international winning the game of pick up sticks connecting the dots to the roof! Some of these aluminum extrusions are 12m long weighing half a tonne being installed at very oblique angles forming the exoskeleton wrapping the building like a web. Long time in planning now being delivered, Its a beautiful thing watching it come together. Nice work team!
CLICK HERE to go back news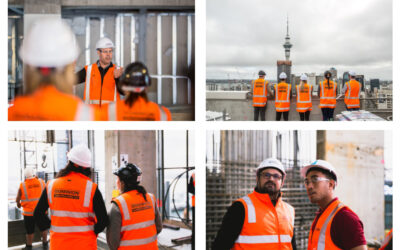 2021 KEYSTONE SCHOLARSHIPS OPEN Dominion Constructors, as part of the Russell Group, is proud to be a supporter of the Keystone Trust and for the 5th year, is excited to again provide the Keystone Trust Alf Russell Property & Construction Scholarship. The...