2021 KEYSTONE SCHOLARSHIPS OPEN
Dominion Constructors, as part of the Russell Group, is proud to be a supporter of the Keystone Trust and for the 5th year, is excited to again provide the Keystone Trust Alf Russell Property & Construction Scholarship.
The 2021 scholarship is for students already studying at tertiary level in the fields of property or construction that show a true enthusiasm for our industry. In addition to the $5000 scholarship, recipients receive mentoring, networking opportunities, workshops and site visits to help build a personal and professional network which will support you into your future career.
Applications are open now and close 5.00pm, 14 August 2020. Check out the Keystone Trust website for more details and apply now! www.keystonetrust.org.nz
CLICK HERE to go back news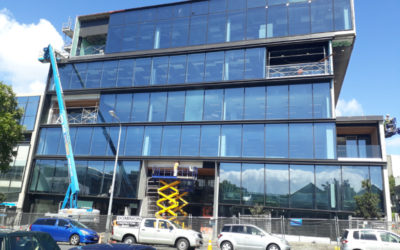 34 SALE STREET UPDATE PHOTOS The team on 34 Sale St have been working hard to transform a old car park into brand new Offices. This office building is surrounded by great cafe's and restaurants in Auckland's CBD. All future tenants will be given an opportunity...