COMMUNITY & SUSTAINABILITY

SUPPORTING OUR INDUSTRY
We believe that the success of the Group relies on having a committed team that is eager to develop and grow with the business. For this reason, we consider investment in our people a critical part of our role as employer. We undertake regular skills development with our employees – from literacy and numeracy workshops for waged employees to leadership coaching for management.
Please also refer to our Cadetships & Apprenticeships information on our Careers page to find out more
KEYSTONE NEW ZEALAND PROPERTY EDUCATION TRUST
The Keystone New Zealand Property Education Trust is New Zealand's leading property scholarship fund. In mid 2015, we were thrilled to announce that the Russell Group of Companies became a key scholarship partner to support tertiary level construction and property students. The Russell Group which includes Dominion Constructors, Russell Gordon Contracting, Acrow and Stresscrete will award an annual scholarship of $5,000 to a student who has already undertaken some tertiary study and who would benefit from the financial support to further their studies. The Keystone Trust offers students a hand-up into construction and property related tertiary studies through mentoring and a limited number of scholarships to motivated students from backgrounds where financial hardship may prevent them from following their tertiary goals.
The latest annual scholarship recognizes the life and contribution of Russell Group founder Alf Russell, who died in 2011, having dedicated more than 50 years to the construction industry – the current recipient are Cooper Murdoch and Rick Sinclair.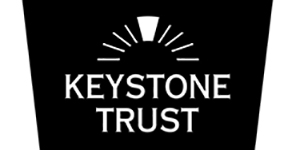 SUPPORTING OUR COMMUNITY
We are very proud to support our wider community and support a number of small initiatives across the country.
AUCKLAND RESCUE HELICOPTER TRUST
The Russell Group of Companies has been a major sponsor of Auckland's Rescue Helicopter Trust (ARHT) for well over 20 years, and have proudly displayed the Dominion Constructors logo on the helicopter doors, as a sponsor since 2013.
ARHT is one of those services that we all hope we never need but are generally grateful exists. The Auckland crew cover a wide area including Coromandel and Hauraki Gulf and attend to both medical and accident cases where quick transfer to hospital is required. In addition, ARHT has been working with the Auckland DHB since mid 2014 in providing top level clinical training to the doctors, paramedics and even the crew to ensure the highest level of care can be provided before even getting to hospital. Dominion has also organised the "Chopper Cup" an annual regatta, since 2010, last raising over $170,00 for ARHT. See www.choppercup.org.nz
NZME SPECIAL CHILDREN'S CHRISTMAS PARTY
Dominion Constructors has been a proud sponsor of the NZ Media and Entertainment (NZME) Special Children's Christmas Party since the event first began in 2002. The events are held in association with the Cancer Society and Variety – the Children's Charity. Between 1500 and 2300 children (depending on the area) suffering from one or more of the following: Life threatening illness, physical and intellectual impairment, domestic violence or living in underprivileged circumstances; are invited to attend. The children are treated to a star studded stage show, bouncing castles, face painting, merry-go-rounds, petting zoos, pony rides, clowns, dancers, fairies, magicians, hoop shooting contests, bowling alleys, Police and Army displays, to name but a few. A fantastic event and an amazing cause to be a part of.
DUFFY BOOKS IN HOMES
Since 2012, Dominion have sponsored the Duffy Books in Homes charity and we are currently supporting Pt England primary, Glenn Innes.
The Duffy Books in Homes programme ensures that every primary (to Year 7) school child receives 3 books a year for them to keep.
In many instances, children that attend low decile schools have never had a book of their own, so receiving these is both an encouragement for the learning process and also instills a great sense of pride. The key sponsor for The Duffy Books in Homes programme is also on of our major clients, Mainfreight.
DOMINION HAS LONG HELD A PHILOSOPHY OF GIVING BACK
We have donated to the following organisations that support disadvantaged children within our communities for over – Auckland Special Childrens Christmas Party, Youth T.E.A.M Trust, Newmarket Rotary and Remuera Lions Club. In addition, we support our own teams in their sporting and community involvements.
Most recently this included:
Karaka School – William Pike Challenge – encouraging leadership in 11-13 year olds,
Karaka  under 21 Rugby club
Orewa gems surf livesaving team
Movember