396 QUEEN ST UPDATE PHOTOS

The 396 Project is making some great progress and is set to be finished in the next few months. Have a look at some of the progress pictures below to see the great work the team has been doing!
Find more information on this project in the All Current Projects page.
CLICK HERE to go back news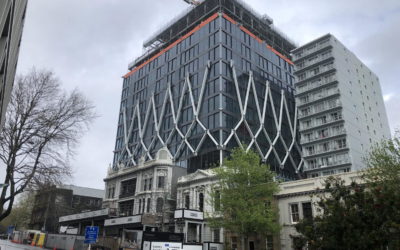 THE INTERNATIONAL FACADE Team international winning the game of pick up sticks connecting the dots to the roof! Some of these aluminum extrusions are 12m long weighing half a tonne being installed at very oblique angles forming the exoskeleton wrapping the building...