THE INTERNATIONAL FACADE
Team international winning the game of pick up sticks connecting the dots to the roof! Some of these aluminum extrusions are 12m long weighing half a tonne being installed at very oblique angles forming the exoskeleton wrapping the building like a web. Long time in planning now being delivered, Its a beautiful thing watching it come together. Nice work team!
CLICK HERE to go back news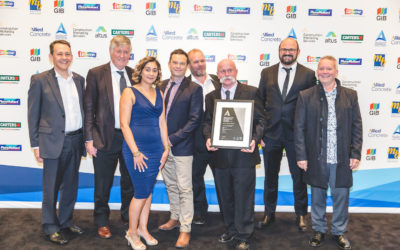 COMMERCIAL PROJECT AWARDS Congratulations to the teams at 34 Sale Street and Archibald & Shorter for taking home Silver and Gold at this years Commercial Project Awards.  Both teams have highlighted the expertise and quality that Dominion continues to provide to...