CHOPPER CUP

For the last 8 years, Dominion Constructors and Bassett Plumbing have coordinated the annual Chopper Cup; a regatta to raise funds for the Auckland Rescue Helicopter Trust. 
Held each November, this year, 38 corporate teams were out on the Waitemata Harbour on both large and small yachts.  Most teams are inexperienced but guided by the wonderful skippers who give their time and boats for the event, all teams had a brilliant afternoon.  With all time and services donated, 100% of funds raised from entry fees and auction items go direct to the trust.  Our thanks go to our organising partners, the skippers and the corporations that over the last 8 years, have all helped to raise over $1,000,000 for the Auckland Rescue Helicopter.  We are very proud to be supporting this service and  look forward to another successful regatta next November.  If you want to be a part of this great event in 2019, go to www.choppercup.org
Congratulations to the 2018 Chopper Cup Trophy winners – RLB on Wired
CLICK HERE to go back news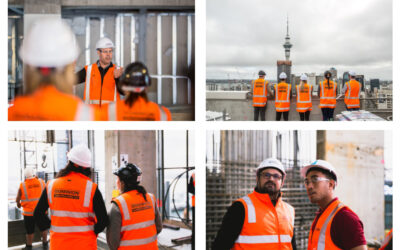 2021 KEYSTONE SCHOLARSHIPS OPEN Dominion Constructors, as part of the Russell Group, is proud to be a supporter of the Keystone Trust and for the 5th year, is excited to again provide the Keystone Trust Alf Russell Property & Construction Scholarship. The...