QUBA APARTMENT CONVERSION
Congratulations to Russell Property Group and the team that worked on the QuBA Apartment conversion, recognized on Friday night at the annual Property Council Awards with a Best in Category award, Tourism & Leisure. Originally built by Dominion in 2008, the conversion to upgrade services, reconfigure rooms and transform the lower level lobby, café and service areas has enlivened the area and created a real success story as the Hotel continues to out perform expectations.
CLICK HERE to go back news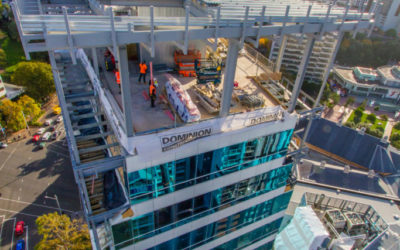 396 QUEEN ST UPDATE PHOTOS   The 396 Project is making some great progress and is set to be finished in the next few months. Have a look at some of the progress pictures below to see the great work the team has been doing! Find more information on this project in the...