QUBA APARTMENT CONVERSION
Congratulations to Russell Property Group and the team that worked on the QuBA Apartment conversion, recognized on Friday night at the annual Property Council Awards with a Best in Category award, Tourism & Leisure. Originally built by Dominion in 2008, the conversion to upgrade services, reconfigure rooms and transform the lower level lobby, café and service areas has enlivened the area and created a real success story as the Hotel continues to out perform expectations.
CLICK HERE to go back news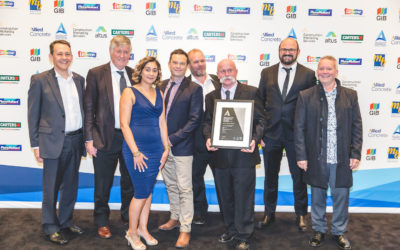 COMMERCIAL PROJECT AWARDS Congratulations to the teams at 34 Sale Street and Archibald & Shorter for taking home Silver and Gold at this years Commercial Project Awards.  Both teams have highlighted the expertise and quality that Dominion continues to provide to...