NEW ZEALAND COMMERCIAL PROJECT AWARDS 2018

The 125 Queen st project won a Silver award in the Commercial project category and the Silver award for the Lobby Queen's Rise & Dinning Precinct in the Commercial fit-out category.
585 Rothesay Bay Project won the Gold award and the National award for the Residential category.
CLICK HERE to go back news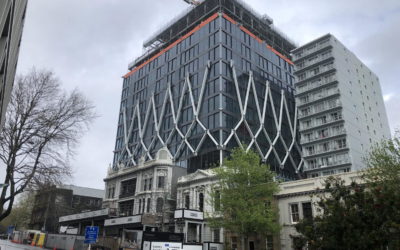 THE INTERNATIONAL FACADE Team international winning the game of pick up sticks connecting the dots to the roof! Some of these aluminum extrusions are 12m long weighing half a tonne being installed at very oblique angles forming the exoskeleton wrapping the building...