NEW ZEALAND COMMERCIAL PROJECT AWARDS 2018

The 125 Queen st project won a Silver award in the Commercial project category and the Silver award for the Lobby Queen's Rise & Dinning Precinct in the Commercial fit-out category.
585 Rothesay Bay Project won the Gold award and the National award for the Residential category.
CLICK HERE to go back news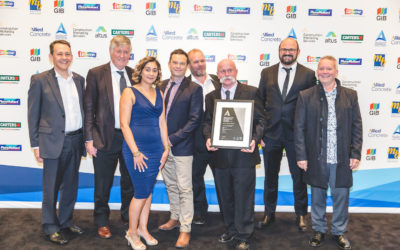 COMMERCIAL PROJECT AWARDS Congratulations to the teams at 34 Sale Street and Archibald & Shorter for taking home Silver and Gold at this years Commercial Project Awards.  Both teams have highlighted the expertise and quality that Dominion continues to provide to...