NZ BLOOD SERVICES

Today the NZ Blood Service launched its "Missing Type" campaign & Dominion Constructors is proud to offer their support in association with the Auckland Rescue Helicopter. The campaign aims to raise awareness of the importance of blood donation and ultimately encourage more New Zealanders to become donors.
• Last year donors saved and improved the lives of 27,000 kiwis – on average about 74 people every day benefit from blood donation in NZ
• Over 50% of kiwis don't know their blood type
• Less than 4% of the eligible population currently are registered to donate
• Every year over 20,000 people leave the donor registry for a variety of different reason including age, ill health, pregnancy, overseas travel, personal choice – whatever the reason, it means there is a constant need for new donors.
• There is no alternative for patients in need of blood or blood products – BLOOD DONORS SAVE LIVES
• 85% of New Zealanders are A or O blood groups – the types that are most in demand – imagine if they were missing!
• One whole blood donation has the potential to save three lives
For more information on the campaign or on how to become a donor, please go to https://www.nzblood.co.nz
CLICK HERE to go back news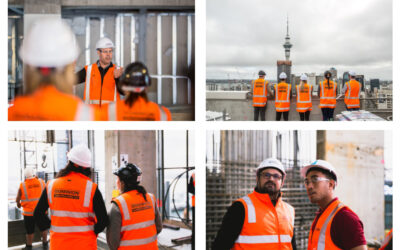 2021 KEYSTONE SCHOLARSHIPS OPEN Dominion Constructors, as part of the Russell Group, is proud to be a supporter of the Keystone Trust and for the 5th year, is excited to again provide the Keystone Trust Alf Russell Property & Construction Scholarship. The...