KEYSTONE TRUST SCHOLARSHIPS
Dominion Constructors, as part of the Russell Group, is proud to be a supporter of the Keystone Trust.
Since 2015, The Alf Russell Property & Construction Scholarship, has been made available to tertiary students studying a property or construction degree.  If you are studying in these fields, we encourage you to visit the Keystone website and learn more about the scholarship programme.  Submissions for these scholarships are now open and close on August 17th

CLICK HERE to go back news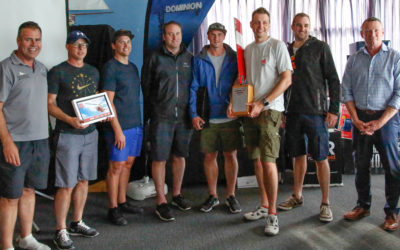 CHOPPER CUP For the last 8 years, Dominion Constructors and Bassett Plumbing have coordinated the annual Chopper Cup; a regatta to raise funds for the Auckland Rescue Helicopter Trust. Held each November, this year, 38 corporate teams were out on the Waitemata Harbour...