200 VICTORIA ST WEST


PROJECT NAME
200 Victoria St West – Commercial Office Alterations
CLIENT
January 2014 – September 2014
COMPLETION
(May 2017- Currently under construction)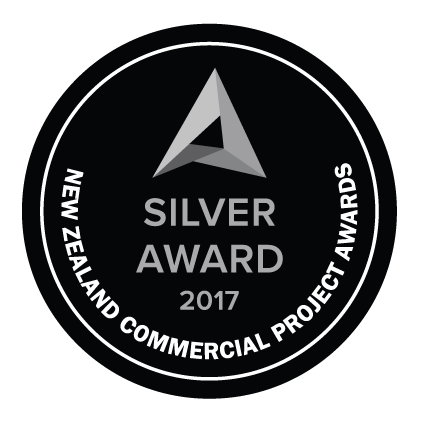 We were thrilled to be awarded the Silver Quality Award at the NZ Commercial Project Awards 2016 for our achievements on the 200 Victoria St West project.
Dominion was the main contractor for this project, delivering the structural alterations and extension of the existing building including interior refurbishment and fit out over three floors.
The existing car park structure on the east end of the building was demolished and altered to accept a new steel frame structure with concrete floor slabs rising up an additional two levels. The new external façade is a combination of a curtain wall system and precast panels to remain in keeping with the existing building.
The internal fit out of the building was extended into the newly constructed extension whilst the existing fit out was reconfigured to suit the requirements of the new tenant on Levels 3, 4 and 5 (each floor plate is approx. 1200sqm).
Demolition and construction was completed on this project whilst maintaining the operational requirements of a retail tenancy in Level 2.
Logistics of traffic management were a critical success factor as the site is located on one of the busiest intersections on the fringes of the CBD. During the construction period Dominion consulted with neighboring properties and businesses as part of the construction management process. Regular communication to interested parties minimised the impact of the project and any related disruption to those in the vicinity.
CLICK HERE to go back to Projects